Golf coaching is all about you and what you want to get out of your game. We pride ourselves on being good listeners and aim to provide the best possible professional advice, whilst ensuring each lesson is tailored and enjoyable for the golfer.
Why Coaching?
We're passionate about helping you play better golf.
Every golfer enjoys the game more when they're hitting good shots and playing well. This is our mission for you.
Think back to your last few rounds and try to pinpoint an area that cost you shots…
Maybe, you had too many three-putts as a result of poor distance control? Or did you miss too many fairways to the right meaning you had to chip out sideways? It could be that you play well in practice rounds with your friends but struggle to replicate that in competitions?
Through our experiences in the game and our PGA education, we appreciate that every golfer is different. That's why we offer a range of lessons and packages to suit everyone.
Lessons will cover:
Golf Fundamentals
Swing Basics
Short Game
Long Game
Course Management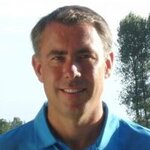 Mark Wood - Head PGA Professional
I turned pro in 1996 after a fairly successful amateur career and my journey into the professional ranks was very interesting. As a kid I remember buying almost every instructional book, video and most of the monthly golfing publications as I was devoted and hooked in becoming a better player. I was like a kid so passionate about golf; my brain was a sponge soaking up all the different swing techniques and short game methods as I wanted to be the best golfer in the world. I have always gone o
---
"I have played as a typical 28 handicapper for 15 plus years without any thought as to learn the correct way to do things. A series of one to one lessons with Mark has transformed my whole approach starting with the basics. As a result, my confidence level has improved and the number of really poor shots is consistently reducing. The correct swing line is making all the difference and the handicap is already on the way down. Thanks to Mark, my game is more solid (and more enjoyable!)."
Derek Smith - Club Member
"Mark has helped me with all aspects of my game, but especially the short game. My chipping and pitching have improved dramatically and I now have the opportunity to one putt on many holes This is a new world for me and has made a marked (pardon the pun!) difference to my scores. I am so impressed with Marks expertise that I have signed up for his 6 months academy."
Barney Lewis - Club Member
"A great coach. Teaches you the set up for particular shots you wish to make which makes all the difference to their execution."
Ron Gibbons - Club Member